As a complement to your computer setup, there are 7 essential computer accessories that you must have. These accessories not only help your productivity in using the computer, but also help to improve your health and prevent your body from reacting negatively to sitting for hours in front of a computer screen.
7 Essential Computer Accessories: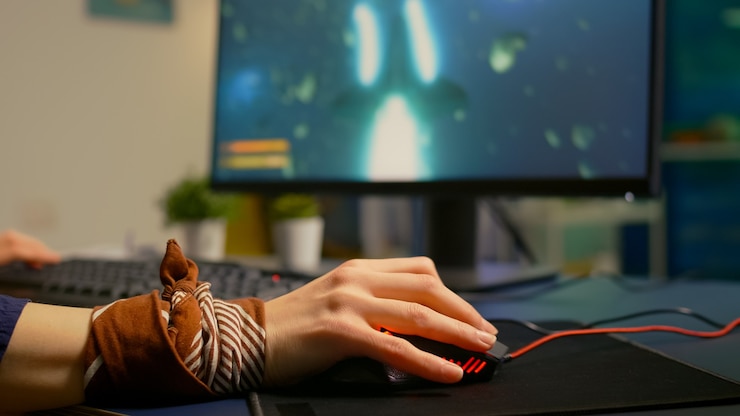 A mouse is a must-have tool when building a PC. For laptops, the mouse can be an optional accessory to replace the mousepad already installed on your laptop. Choosing a mouse, especially for gamers, must be wise because later the mouse will determine the movement of your game character.
In addition to the mouse, the keyboard is also included in the must-have laptop or computer accessories. There are various types of laptops ranging from membrane, mechanical, typewriter, etc. Adjusting the keyboard to your tastes and workload will also really help your health, especially your wrists, especially if you use the keyboard to type for a long time.
The monitor is another computer accessory that should not be missed. There are various sizes of monitors that also make us have to think carefully before buying so that we can also wear them comfortably.
Listening to songs and watching movies on the computer will be even more exciting with this accessory. with various types of headphones, headsets, earphones, and others we can choose the most comfortable to use for our ears.
It is impossible for us not to install our computer on the computer desk because it is the desk that makes us comfortable using the computer. Choosing your own desk can be difficult if you have a room that is not too large. Don't forget to look for other tips and tricks or our recommendations.
There is already a table, of course we need chairs too. In fact, it could just take a regular chair to pair with our table. However, a special computer chair will certainly make your back more comfortable even if you have to sit and type for a long time.
Microfiber cloth is a microfiber cloth, computer accessories that you must have to clean the monitor, keyboard, and the top of your computer. The dust that accumulates on our devices will certainly be harmful both to our health and our computer's.
Those are 7 computer accessories that you must have to complete your computer setup. Where is it, that you haven't bought yet?